Quest is a provider of corporate team building events, business training courses, and event management services for both large multi-national corporations and small companies. All Quest events are fully mobile. Our highly skilled team has over 25 years of experience in delivering exceptional events across the UK, in Europe, and around the world.
Quest started trading in London in 1995, with a series of team building events for a well-known financial institution. These unique and innovative corporate events were an immediate success and the word soon got around. Before long Quest's can-do approach, attention to detail and personal touch saw them delivering ever-more ambitious events for clients from every business sector.
Since those early days, Quest has grown organically and progressed to deliver corporate events in 12 different countries, for hundreds of different clients. We deliver multiple events annually for many companies, doing so for more than 10 consecutive years for several. All this is a testament to our reputation for delivering the best, most exciting and imaginative, events our clients have ever experienced.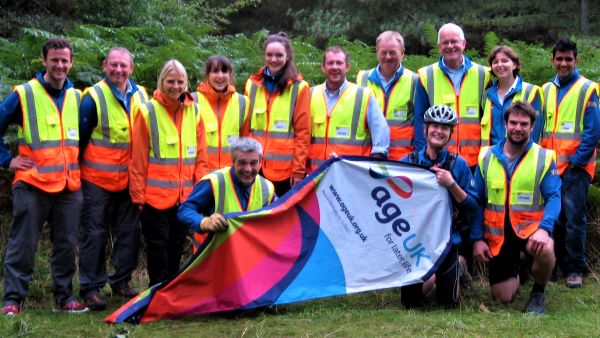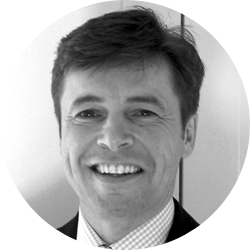 Martyn is one of the founding directors of Quest back in 1995. After Uni, a successful career in insurance and banking in London and a stint with 10 PARA, he hung up the parachute and calculator. Martyn joined Quest full-time in 1998, and what an experience it's been. He heads-up new-concept design and planning, and all financial elements of the business. These days when Martyn is not Questing, he's supporting his daughters at hockey, netball, and cricket. When time permits, he loves to get out sailing, skiing and working on his lovely, but needy old house!
What Martyn loveS about Quest
"Devising new concepts; our spontaneity and can do attitude; the corporate social responsibility events we deliver."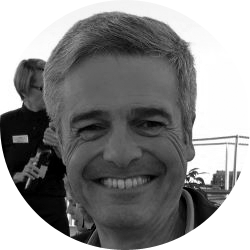 Richard is one of Quest's founding director's way back in 1995 when smartphones were beyond all our wildest dreams, and his hair wasn't grey! Following a successful sales and marketing career in retail, banking, and IT services, (something for everyone there), he joined Quest in 2004 and hasn't looked back. Richard heads-up sales and marketing, and is the client interface on most events. When he is not Questing, Richard can be found out on his road bike or at the gym, which he's sure is working! He loves rugby and skiing, 19-20th century history, and a bit of good cinema and theatre too!
What Richard loves about Quest
"Our creativity, our clients and
our passion for client service"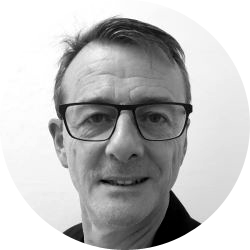 Andy Knox
Business Training
Andy's experience from a long career in HR and training has been gained across retail, the public sector, direct marketing, engineering, and manufacturing. Time with the Engineering Employers Federation (EEF, now Make UK), gave him an invaluable insight into many aspects of the manufacturing and engineering industry. It also equipped him to be able to deliver specialist Employment Law, Mediation, and Equality in the Workplace training. When Andy is not training he's usually socialising with friends; enjoying the fabulous café culture on his doorstep in Clifton village; "taxiing" to sports fixtures, or at a Pilate's class.
What Andy loves about Quest
"Our dedication to helping people to excel. I find the delivery of training to be highly rewarding, fulfilling and often very exciting."
Janice Ward
Learning & Development
Before becoming an independent trainer and consultant, Janice spent many years working in HR in retail, hospitality, and manufacturing. In all of these areas, she learned a great deal about a wide variety of different business sectors. Most importantly Janice witnessed first-hand the real benefits to be gained by companies that invest in professional training and development. That's where her passion for training, development, and maximising the potential of staff teams started and grew. When Janice is not training or coaching she's usually at a fitness class; indulging her love for cooking or socialising with friends.
What Janice loves about Quest
"The real high I get each time I help someone to reach their potential and gain confidence."